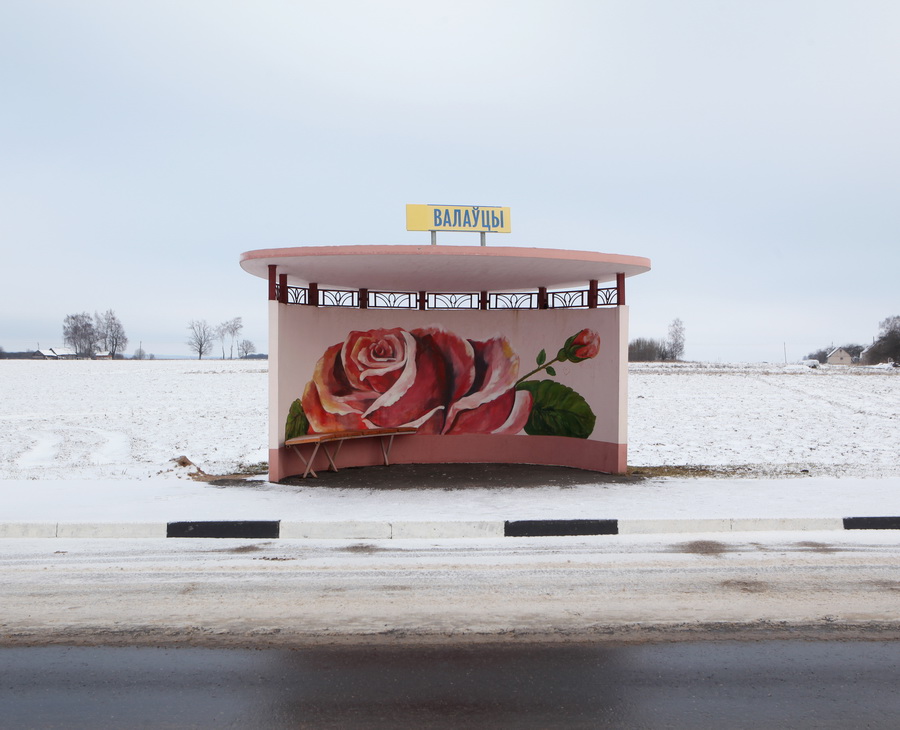 Alexandra Soldatova
BIO
Photographer. Visual artist (B. 1983). Lives and works in Minsk, Belarus.
Editor in chief and founder of IMBALANCE magazine, an online magazine on Belarusian contemporary photography.
She's currently working on long-term projects in documentary and conceptual photography also experimenting with video art and multimedia projects.
She focuses on daily routine, experiments with easy everyday things to explore the edge between document and fiction, human and space where it operates, in her projects she is looking for the place where reality starts to dissolve and restructure itself.
Member of LЁD collective.
Education: 
2000-2005 Faculty of Applied Math. Belarusian State University
2005-2007 Photography. Belarus Academy of Arts
2013-2015 Photography. Post-graduate. Fotodepartament, St. Petersburg, Russia
Awards:
2016 – Eyes-on Month of Photography Austira portfolio review winner, Vienna, Austria
2015 – Our Trip shortlisted for Athens Photo Month photobook exhibition, Athens, Greece
2015 – Finalist of 2nd PRAFOTA award in frames of Minsk Month of Photography  – Minsk, Belarus
2015 – Shortlisted in folioPORT 2015 TOP-25, online portfolio review – Kaunas, Lithuania
2015 –  III place in contest "Belarus Press Photo" in nomination "Portrait" – Minsk, Belarus
2014 – Finalist of 1st PRAFOTA award in frames of Minsk Month of Photography  – Minsk, Belarus
2013 – Finalist of 4th Portfolio Review – Kyiv, Ukraine
2013 – One of 10 finalists of ShowOFF section in frames of Krakow Photomonth Festival – Krakow, Poland
2013 – Shortlisted for ByNow book on Belarus young photography
Main solo exhibitions:
2015 – "It Must Be Beautiful", Kazan, Russia
2015 – "Double Refraction", Minsk, Belarus
2014 – "Vacations", Leipzig book fare, Leipzig, Germany
2013 – "It must be beautiful", Krakow month of photography, Krakow, Poland
2013 – "Space structure", Panevezys Photography Gallery, Panevezys, Lithuania
2013 – "Space structure", University of Culture Gallery, Minsk,  Belarus
2008 – "The big bang", Minsk, Belarus
2006 – "Portrait of the city", Minsk, Belarus
2005 – "Photographs", House of journalist, Moscow, Russia
Selected group exhibitions:
2016 – Acquired Reflex, together with LЁD Collective, Month of photography, Minsk, Belarus
2016 – See(ing),screening, Tbilisi Photo Festival,Georgia
2016 – Young Belarus Photography, Gallery of Classic Photography, Moscow
2016 – PRAFOTA award finalists, CECH, Minsk, Belarus
2015 – ByNow, Zeitgenössische Fotografie aus Belarus, Krefeld, Germany
2015 – Belarus Press Photo, Minsk, Grodno, Belarus
2015 – Closer Than Close, CECH Art Space, Minsk, Belarus
2014 – ByNow, IFA gallery, Berlin, Germany
2014 – PRAFOTA award finalists, CECH, Minsk, Belarus
2014 – Institute production, Kazan, Russia
2013 – ByNow, Lodz, Poland