Exhibition: In the car with R. Rafal Milach
FotoDepartament presents first international exhibition in new space Vosstaniya street, 24:
Rafal Milach / Poland 
In the car with R. 
19th April – 29th May
Opening: 19 April, Saturday, 18.00
Open lecture: 19 April, Saturday, 19.00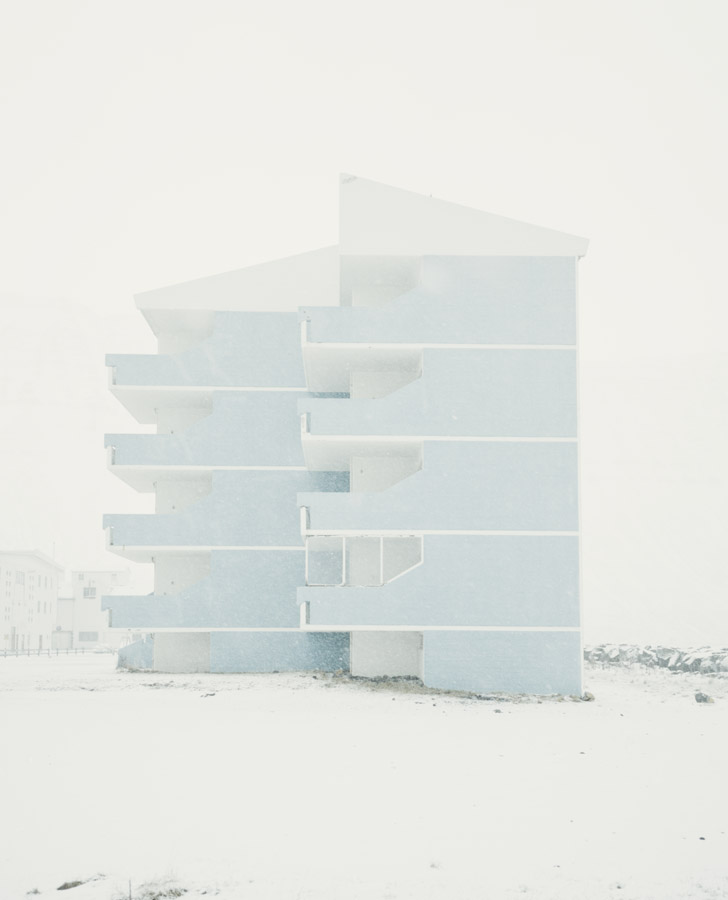 "To do the Ring" is an Icelandic expression that generally refers to travels on Route 1, the highway that encircles the country. To travel this road is something that most Icelanders do at some point in their lives and some even prefer to do it every summer. The reasons for going are of course different but many people probably set out with the idea that on the way they'll learn more about their fellow Icelanders and native beliefs; that they'll see more of their country. However, traveling on the Ring Road is a risky business. On the way you might learn something about yourself or your family, regardless of whether they live close to the highway or share the car with you. A lot of journeys on the Ring Road have ended in divorce but as a result of others, babies have been born. And there is no guarantee that you'll learn more about Iceland on the way. When it comes to traveling (and photography?), what you see matters less than the way you look at it.
We did the Ring. In May of 2010, driving a green Opel Astra Station, 1994 model. And we were back on square one ten days and 1450 kilometres later.
About photographer:
Photographer and book artist based in Warsaw, Poland. He graduated from Academy of Fine Arts in Katowice, Poland and Institute for Creative Photography in Opava, Czech Republic where he currently lectures. For more than 10 years he has been working on transition issues in Russian speaking countries and CEE region. This work resulted with the monographs "7 Rooms" (Kehrer 2011) and "Black Sea of Concrete" (self-published 2013). In 2012 Czytelnia Sztuki Gallery published the book "In the Car with R" the record of Rafal's travel with writer Huldar Breiðfjörð around Iceland. Rafal's work has been exhibited in C/O Berlin, Zacheta National Gallery of Art and MoCA Shanghai. In 2007 Rafal took part in World Press Photo Joop Swart Masterclass. Within next few years he received grants from Magnum Foundation, Polish Ministry of Culture and European Cultural Foundation. His pictures and books have been awarded with World Press Photo, Pictures of the Year International, Magnum Expression Awards, Photography Book Now and New York Photo Festival awards. Works in collections of Kiyosato Museum of Photographic Arts in Japan, Brandts Museum, Gliwice Museum and CO Berlin.
In 2006 together with 10 other Central Eastern European photographers, Rafal created a photo collective Sputnik Photos, to document, promote and spread knowledge on transition issues in CEE countries. Rafal also curated such book projects as "Private property" (IKW 2012), "Rough cut" (IKW 2011), "25/25" and "Don't mess with Texas" (2011) within Photomonth in Krakow.
If you want to publish a review about the exhibition, please contact us for additional materials.
FotoDepartament:
tel.: +7 (901) 301-7994 /e-mail: press@fotodepartament.ru
Vosstaniya street, 24, 2d yard, ground floor
art-claster "Fligel"
Saint-Petersburg / Russia
tel.: +7-901-301-7994
info@fotodepartament.ru
www.fotodepartament.ru