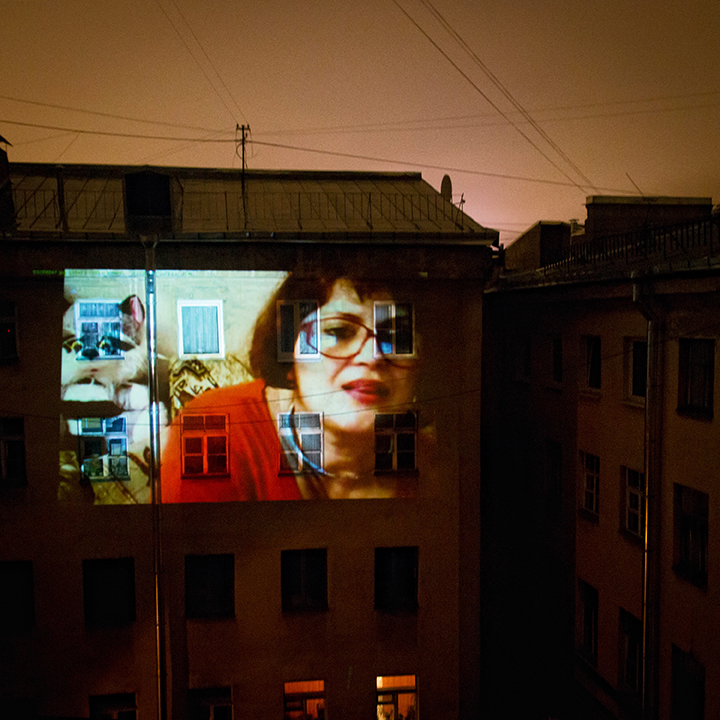 Exhibition: Sergey Artemyev. Privat and tea
FotoDepartament presents:
Sergey Artemyev / St.Petersburg
Privat and tea
November 8th – December 11th
Opening reception: November 8th, 18:00
Location: FotoDepartament, 24 Vosstaniya St. / «Fligel» Creative Space / 1st floor
One time surfing the Internet I came across such a widespread phenomenon as the sex chat rooms: ordinary people, mostly girls, are using web cameras to stage their own interactive theater. Hiding in a virtual space, facing the camera, they are ready to fulfil almost any fantasy of the anonymous audiences watching them.
For a few months I was shooting publicly available live videos right from the screen. I have been interested in the most ordinary girls, which could be found in the street, transport or store. Often behind these characters one could see traces of their daily life, interior details, personal items, photos of beloved ones or pets.
While making screenshots I was looking for awkward moments of daily life which were hidden between the frames of their performance, the moments when the girls were not ready to be seen or shown.
Perhaps the Internet provides the illusion of security and detachment. But at the same time, the virtual space is an integral part of the real world. Where is the margin between private and public? People voluntary welcome others into their homes just with one click. Being digitised, their private space and dreams now live their own lives, forever remaining in the archives of the network and capable of belonging to everyone.
By projecting sex chat heroines images in public spaces I tried to find a place for them to integrate into the urban landscape. At the same time, exposing selected scenes from private online life, I inevitably invaded the privacy of the residents by penetrating windows of their houses with projection light, thus partially exposing what was happening inside.
Bystanders threw curious glances and passed by, and worried residents draw the curtains or went to another room not wishing to be captured by camera lens even for a moment.
About artist:
Education:
2011-2013 – Faculty of Photojournalism in the name of U.Galperin, Saint-­Petersburg, Russia, curator Jana Romanova (St. Petersburg, Russia)
2013-2015 –FotoDepartament.Institut, curator Nadya Sheremetova (St. Petersburg, Russia)
Group exhibitions:
2012 – project She, «53», students exhibition, faculty of Photojournalism in the name of U.Galperin, Saint-­Petersburg, Russia;
2013 – project «Privat and Tea»,«54», students exhibition, faculty of Photojournalism in the name of U.Galperin, Saint-­Petersburg, Russia;
2014 – project «Olympia»,  «FotoDepartament.Production», students exhibition, FotoDepartamentInstitute, Kazan;
Informational support: Be-in, The Village, Look at Me, ART1
Press-accreditation:
tel.: +7 (901) 301-7994 /e-mail: press@fotodepartament.ru
All the works, presented on the exhibition, you can buy in FotoDepartamenet Gallery
info@fotodepartament.ru / +7-901-301-7994
FotoDepartament
Vosstaniya street, 24, 2d yard, ground floor
art-claster "Fligel"
Saint-Petersburg / Russia
tel.: +7-901-301-7994
info@fotodepartament.ru
www.fotodepartament.ru
www.shop.fotodepartament.ru
www.youngphotography.ru
www.fmagazine.ru
www.nphe.ru