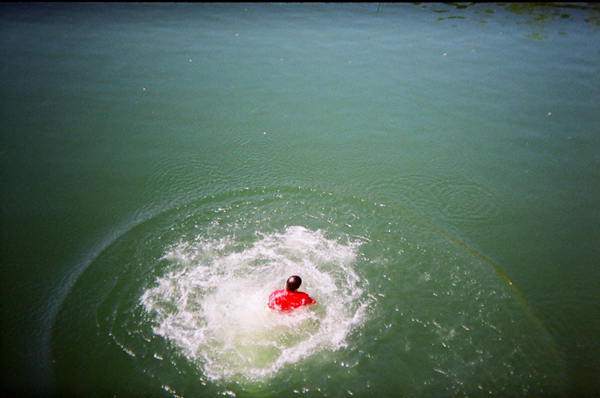 Alexander Sedelnikov
[spb_column width="1/1″ el_position="first last"] [spb_text_block pb_margin_bottom="no" pb_border_bottom="no" width="1/1″ el_position="first last"]
[/spb_text_block] [/spb_column] [spb_column width="2/3″ el_position="first"] [spb_text_block title="Alexander Sedelnikov" pb_margin_bottom="no" pb_border_bottom="no" width="1/1″ el_position="first last"]
Alexander Sedelnikov was born in 1986 in Kasly, Russia.
In 2008 he moved to Saint-Petersburg and he graduated the photography school by J.A. Galperin in 2010. In 2009 Alexander participated in educational program organized by Foundation of informational and cultural programs FotoDepartment in Saint-Petersburg.
In summer 2011 he finished his book See You Later! In the same year Alexander held his personal exhibition See You Later! in the FotoDepartment gallery in Saint- Petersburg.
From 2012 till 2015 Alexander studied at the Photography department in the Gerrit Rietveld academy in Amsterdam, the Netherlands.
In autumn 2015 Alexander's book See You Later! was shortlisted to Unseen Dummy Book Award in Amsterdam, the Netherlands.
At the moment he is working on the project Bless You! and continue researching the South Urals and focusing on its present, morals and rituals.
Moreover, Alexander has been taking part in group exhibitions in Russia, the Netherlands, Germany, England, Poland. His works were published in such periodical and online magazines as Extra Extra, De Gids, Calvert journal, Stedelijk Studies, De Groene Amsterdammer, Metropolis M.
[/spb_text_block] [/spb_column] [spb_column width="1/3″ el_position="last"] [spb_text_block title="Price and editions" pb_margin_bottom="no" pb_border_bottom="no" width="1/1″ el_position="first last"]
All images are available at FotoDepartment Gallery:
See you Later project:
30×40 cm /edition 12 / €250
50×70 cm / edition 9 / €550
60×90 cm /edition 7 / €750
Print quality:  gelatin-silver prints.
 There are some exceptions.
Prints from other projects are available from size 60×80 cm with the price from €900.
Our website contains a limited range of works.
The artist's prints archive is available in person in FotoDepartment Gallery or by info@fotodepartament.ru
Publications:
О книге See You Later на Photographer.ru
Photobooks discovered at 2015 on Dienacht
[/spb_text_block] [/spb_column]