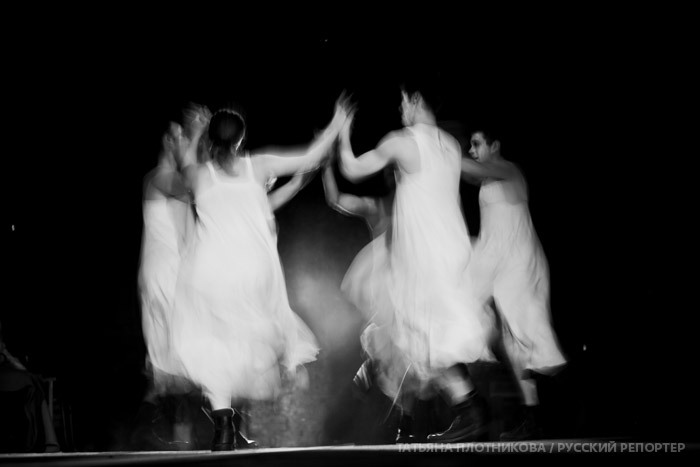 Pogranichniki
Till 24th of July the exibition of 6 young photographers Photofaculty graduates takes place at Nevsky, 20, ground floor. The curator of the exibition is Solmaz Guseynova, the photographer and the instructor of Photofaculty.
POGRANICHNIKI
6 photostories
6 – 24 of July `2008 
Lyuba Zvereva / "Mother. Sa fourth stage". 2008
Tatyana Plotnikova / "Theater". 2008. Photographs are taken for "Ruskiy reporter" magazine.
Alexandr Makarov /  "Drag Queens Show". 2008
Tatyana Rakitina / "Yulia Bereznikova – the fighter withought rules". 2008
Mikhail Protasevich / "With bated breath". 2008
Nadezhda Davidova / "Lopukhinka". 2008
Place of performance: Exibition hall of Center of art and music of Library of V.V. Mayakovsky / Nevsky prospekt, 20 / ground floor.