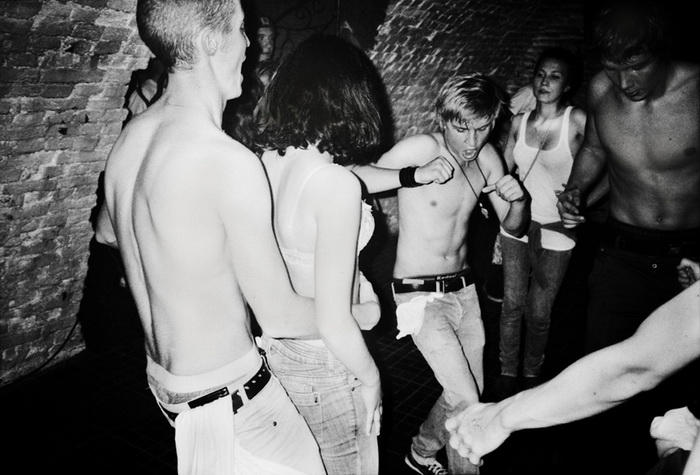 Kirill Savchenkov. 207″
Kirill Savchenkov. 207″
"FotoDepartament" Gallery
presents an exhibition according to its program for young photographers "Green":
Kirill Savchenkov
207″
7 August – 9 September 2010
Opening: 7 August / during the day
Place: "FotoDepartament" Gallery
The main stream of information we gain through our eyesight. For a photographer this channel of communication with the world is even more intense, even more sensitive. With our eye we can embrace 207 degrees of a full circle. On the other side, our eye has the high-resolution area and side, peripheral eyesight – that is why we first notice something unconsciously, look attentively from far away, something can seem sudden, turbid, unimportant. Then we mark out close things, slowly approach it, and find ourselves near it. Our inner world, as well as our lebensraum, forms through the connection of those different points of view.
Exhibition "207'" by Kirill Savchenkov is about how a young man, taken a camera, comes to awareness that he is a photographer – he does not simply fixate the world around him, he begins to use the limited and at the same time unlimited opportunities of his look, that he focuses on different sides of everyday life, which becomes the object of his visual research. At the same time it is an exhibition about a place in Moscow, where some kind of wild energy is concentrated – it is the place where the constituent parts of the new modern youth culture were born and develop – from fashion that stepped onto London's fashion shows right from the street, to free photographic style, graffiti and music.
FotoDepartament Gallery – is the unique photography gallery in Saint-Petersburg. First the gallery presents contemporary Russian art and documentary photography. The exhibition program of the gallery includes three directions of work named as three channels of photography – RGB:
Red /Red Light – – the program dedicated to the authors' techniques of manual print.
Green  – program of emerging photographers exhibitions.
Blue – series of exhibitions by well-known and experienced Russian and foreign photographers.
For press:
Tel. +7 (901) 301-7994
e-mail: press@fotodepartament.ru
All photographs are available for purchase. Please, contact FotoDepartament Gallery, Nadya Sheremetova
info@fotodepartament.ru  / +7-901-301-7994
FotoDepartament Gallery
press@fotodepartament.ru