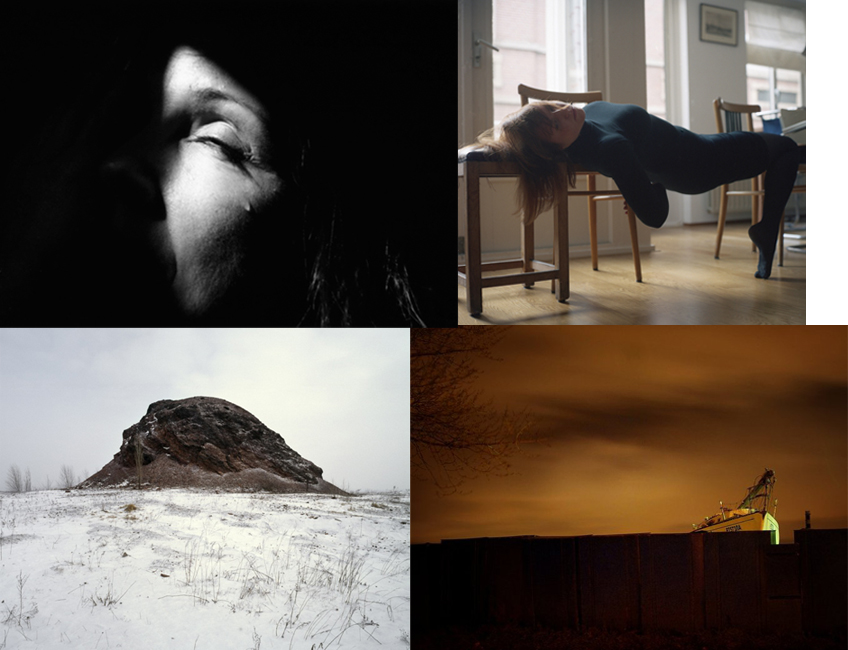 Young Photography Exhibition 2011 2/2. Current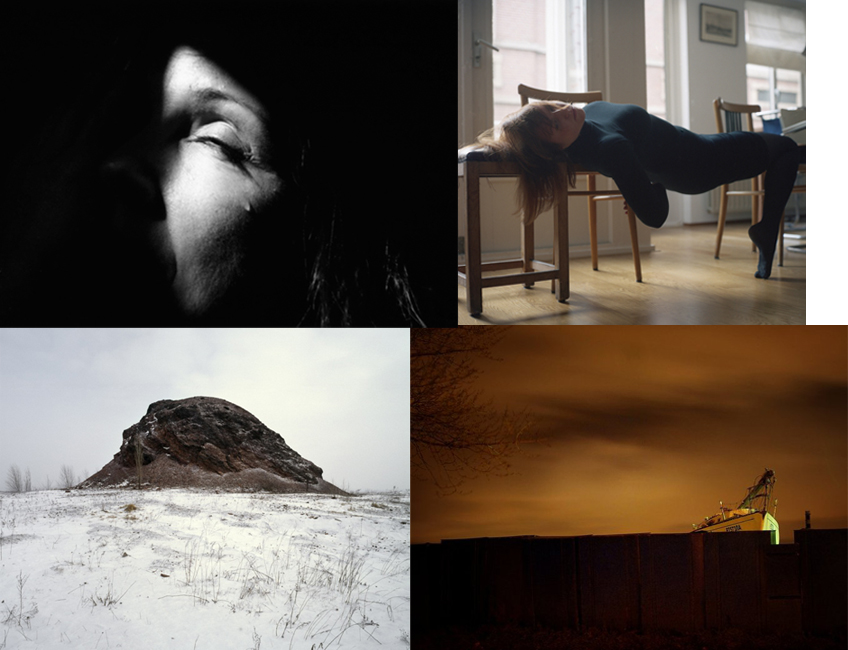 The Foundation of informational and cultural programs "FotoDepartament"
with support of Committee for Culture of Saint-Petersburg
and BIKCIM Library of V.V. Maykovskiy /Centre of art and music on Nevsky pr., 20
presents:
The second season exhibition of 2011 of the program of supporting and developing of young Russian photographers
YOUNG  PHOTOGRAPHY  2011 2/2. Current
December 20`2011 – January 15` 2011
Big exhibition Hall of BIKCIM Library of V.V. Maykovskiy /
Centre of Art and Music on Nevsky pr., 20
Official opening: Tuesday, December 20 at 19.00
About the exhibition: http://www.fotodepartament.ru/cat/1421/ru
Exhibition participants:
Andrey Abramov. The urban landscape. Simulation / Moscow
Anna Block. Fictional diary / Moscow
Tatiana Gulenkina. Second Nature / Vladimir-Vashington
Oksana Zorina. Strength / Krasnoyarsk
Lilia Luganskaya. Second wind / St. Petersburg – Amsterdam
Via Muragina. Over time, everything goes / Moscow
Natasha Pavlovskaya. Missing  space. Donbas / Moscow-Budapest
Asya Petrova. Cocoon / St. Petersburg
Sasha Rudensky. New World / Moscow – New York
Anton Sokolov. Insomnia / St. Petersburg
Curators of the 2nd season 2011 of the project:
Irina Chmyreva, curator / Moscow
Anna Shpakova, curator, art director  Leica Camera Russia/Moscow
Ulrich Haas, curator of Backlight photography festival, Tampere /http://www.backlight.fi/ /,
Nadya Sheremetova, photography critic, curator, FotoDepartament, Saint-Petersburg.
Official website – http://www.youngphotography.ru/
It was  a really dufficult to choice,  because  all the projects in short list were  really clever and well-made. Some of the photographers has already been exhibited in he frame of "Young Photography" project, some of them has already recivied international prices, but some of the names were absolutly new for all the curators, but their projects and projects' statments were so notable against the  (backroung of) other submitions.   So there are several new names among the winers, which is great because a year ago it seemed  that the process of the emergence of new names has almost stopped.
Also there is some kind of thend that 4 of the 10 winers has studied or are studing now in art unibersities in Europe and The USA, so may be this fact will shot that it's nessosory to have an photo education, as a start point for photographers life.
We thanks photographers for the fact that the seriousness with which you treat photography became evident and obvious. Perhaps it is a sign to us, as organizers of the project,  probably we should  think of changing the display format shows,  make support system  for photographers to come up with a form of online or offline presence of young photography, where a large number of authors will be noticeable. We see how  many good new projects can not  be exhibited in the frame of our exhition. We promise to continue growing and changing. We hope that the young photo will grow with us, anddue to us in some ways . In the next year and so on.  See you next year!
Theme of 2011 2 / 2: Current 
"Current" as a given topic can be consider as the studing of current moment, frozen or tearing ahead, the condition of today – all manifestations of the surrounding space, time, events and moods. Projects may reflect everything: everyday life, thinking about random or a constant in our lives, experiences, storms and the boredom, the awareness of the moment and thought about what would happen to us and to photography in the future.
About project:
Project "Young photography" is a unique program of long-term cooperation of FotoDepartament Foundation with young Russian photographers for who consider photography non-separate part of their lifes.
Since 2007 FotoDepartament has been holding a program of supporting and development of young Russian photographers. The program includes exhibitions of "Proper Noun" project, in which young photographers are presented by famous curators. Since 2009 the program exists in format of opened on-line project with international curators taking part and two big exhibitions are shown in a year as a result of two seasons of curator`s choice.
More information and images for mass-media:  press@fotodepartament.ru
Organizer of the project:
The Foundation of informational and cultural programs "FotoDepartament"
Saint-Petersburg, Nevsky pr., 32, tel/fax +7(812) 315-5925
www.fotodepartament.ru
Coordinator of the project: Nadya Sheremetova/info@youngphotography.ru