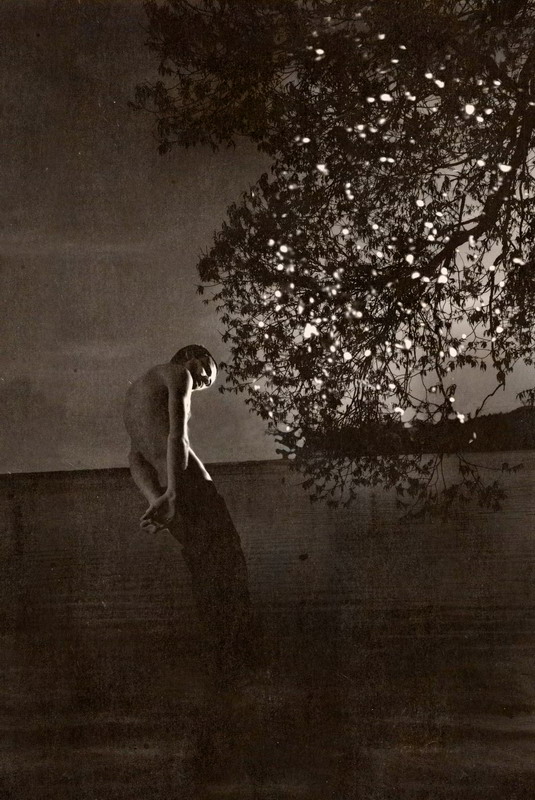 KIR ESADOV. THE PRIVATE DIARY OF THE NERD
KIR ESADOV. THE PRIVATE DIARY OF THE NERD
"FotoDepartament" Gallery presents an exhibition according to its program for emerging photographers "Green":
Kir Esadov
The private diary of the nerd
20 November – 24 December 2010
Opening: 20 November / from 18.00 till 21.00
Place: "FotoDepartament" Gallery
Every teenager faces the moment when he realises how immense the world is, and how him – a single unit – is small in comparison. Going through formation of self, a 14-year-old, not quite grown up, you keep searching for your own personal space, an inaccessible corner, where it is possible to hide and fade away, and then all your worries and fears will seem less significant. And you are trying to understand whether you are in fact a good person and whether you've had a good start or a bad one, whether you are judged correctly by your peers, whether adults are telling you the truth. And what is right and what is left in this world.
Subjected to your own teenage soppiness you start a diary, yours and only yours, intimate space, locked from everything and everyone. And there you write the most sacred, the most insignificant in global sense stuff. The first kiss. The first fight. The first hair on your breast. The first cigarette smoked on a backyard of your school. All that adults do. And there are no more hostilities in the world.
But then something has gone wrong. Ribcage is growing inside. And your heart aches. And your feet refuse to cooperate. And your father is not coming back. And the world still isn't as perfect, as you hoped it could be. And who is to blame – yourself? Who did you pray to?  Why have they not yet given you the glory? Why haven't they sung the song of hosanna? And the diary got old and there is nothing left in you. And you own nothing but 3 golden teeth and three hairs on your breasts. Remembering olden days you fill the last page of not such an important book anymore. Dear dead father,
the end.
Kir Esadov
Born in Moscow in 1988
Graduated from Moscow City University of Psychology and Education, faculty of social pedagogy.
Since 2008 till now has been a student of the Rodchenko Moscow School of Photography and Multimedia
Publications in CityPulse magasine
Program of gallery's exhibitions:
Kir Esadov / Moscow. "The private diary of a nerd" exhibition / 20 November – 24 December '2010
Savva Bogatyrev / St.Petersburg / 25 December '2010 – 28 January '2011
Aleksey Tikhonov / St. Petersburg. "Adaptation" exhibition / 29 January – 4 March '2011
Ilya Batrakov / Moscow / 5 March – 8 April '2011
Daria Tuminas / St. Petersburg / 9 April – 13 May '2011
FotoDepartament Gallery – is the unique photography gallery in Saint-Petersburg. First the gallery presents contemporary Russian art and documentary photography. The exhibition program of the gallery includes three directions of work named as three channels of photography – RGB:
Red /Red Light – the program dedicated to the authors' techniques of manual print.
Green  – program of emerging photographers exhibitions.
Blue – series of exhibitions by well-known and experienced Russian and foreign photographers.
For press:
Tel. +7 (901) 301-7994
e-mail: press@fotodepartament.ru
All photographs are available for purchase. Please, contact FotoDepartament Gallery, Nadya Sheremetova
info@fotodepartament.ru  / +7-901-301-7994
FotoDepartament Gallery
press@fotodepartament.ru